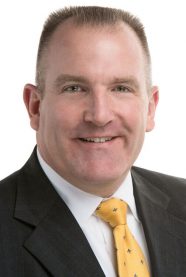 Mark Hale of Navigon Financial Group is a professional financial services provider, specializing in helping individuals and businesses meet their unique financial objectives through investment strategies* and life insurance. We pride ourselves on maintaining long-term relationships that see our clients work to achieve their specific financial goals and execute successful retirement plans.

Over the years, Mark Hale and his team have worked with hundreds of individuals, trusted advisors, and business owners while earning a reputation for thoroughness and objectivity. Our firm is well versed in assisting clients with asset and wealth protection through estate planning, investing, and utilization of tailored insurance products. You have worked hard to achieve success and owe it to yourself and your family to protect what you have earned.

We encourage you to explore our site and learn more about the services we provide. The resources available on www.halewealthplanning.com are just one more way that we can serve and inform our current and future clients. Should you have any questions, or if you would like more information about how Mark Hale and Navigon Financial Group can serve your needs - please feel free to contact us via this website or by calling (540) 266-7545. We look forward to hearing from you soon!